Promotions
Our latest offers
This is where you will find out about our LATEST offers and promotions
List of Services
Jacks
Includes supply & fit

| | | |
| --- | --- | --- |
| (x8) | £399.99 | £299.99 |
| (x16) | £699.99 | £549.99 |

Chassis Clean & Paint
Protect your chassis

| | | |
| --- | --- | --- |
| (single) | £1,999.99 | £1,749.99 |
| (double) | £2,399.99 | £1,999.99 |

Roof Clean & Painting
Includes RoofProof paint

| | | |
| --- | --- | --- |
| (single) | £2,390.99 | £1,799.99 |
| (double) | £2,699.99 | £1,999.99 |

Underfloor Insulation

| | | |
| --- | --- | --- |
| (single) | £2,599.99 | £1,999.99 |
| (double) | £2,999.99 | £2,299.99 |

External Wall Insulation

| | | |
| --- | --- | --- |
| (single) | £6,499.99 | £4,999.99 |
| (double) | £6,999.99 | £5,499.99 |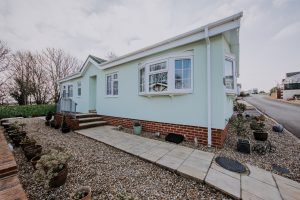 Wrap your park home in Premium Quality External Wall Insulation
Our goals are to:
Help you Keep Warm
Help you Stay Healthy
Reduce your Energy Bills
Significantly enhance the look of your home
Increase the value and lifespan of your park home
Spring madness! from £4,999*
To arrange a Free No Obligation Quotation on:
0800 222 9722.
We also provide to you, FREE OF CHARGE, a Park Home Condition Report
(PHCR: Normally worth £200), with every one of our No Obligation Quotations.
Our Park Home Condition Report (PHCR), will involve our Surveyor checking each aspect of your Park Home, including Supporting Jacks, Chassis, Walls, Windows, Doors, Skirting, Facsia's, Guttering/Downpipes, and any other area that may be relevant and helpful to you for the future integrity of your Home.
* Single plus 5% VAT