ENDED: June 2018 promotion: Enjoy a 'Taste of Summer' on us!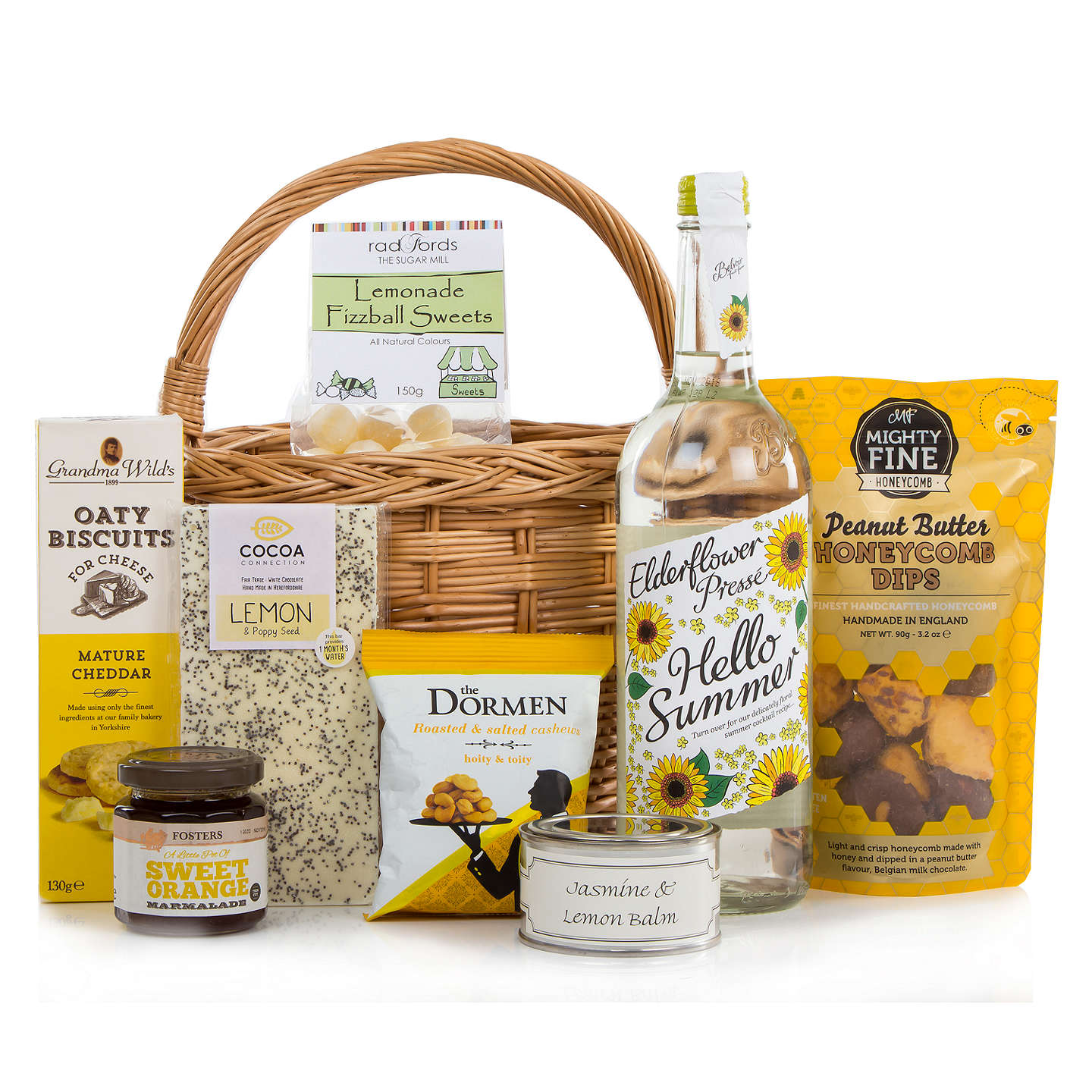 Book a park home insulation during June and enjoy a Taste of Summer on us!
All the fruity flavours (and scents) of summer including elderflower pressé, lemonade sweets, orange marmalade and a citrussy candle. Everything's packed in an attractive, willow basket that you can keep and use for future days out, or even a trip to the local shops.
What's included
Cocoa Connection White Chocolate Bar with Lemon & Poppy Seed, 100g
Mighty Fine Peanut Butter Honeycomb Dips, 90g
Radfords The Sugar Mill Lemonade Fizzball Sweets, 150g
Belvoir Fruit Farms Elderflower Pressé, 75cl
Fosters Sweet Orange Marmalade, 114g
The Dormen Roasted & Salted Cashews, 50g
Grandma Wild's Oaty Biscuits for Cheese Mature Cheddar, 130g
Pintail Jasmine & Lemon Balm Candle
How to redeem this offer
You must book your FREE home survey during June and proceed with an installation to qualify for this offer – call our friendly team freephone 0800 222 9722 or email info@pphs.co.uk  to book.
The offer is valid for appointments booked during June, but they can take place after if required.
Terms and conditions
offer valid on surveys booked between 1st to 30th June 2018
offer is for one John Lewis 'Taste of Summer' basket
we reserve the right to send an alternative hamper of the same value should this become unavailable
redeem one offer per insulation product ordered
not to be used in conjunction with any other offer
gift will be dispatched on receipt of final invoice payment either by post or email
Learn more about External Wall Insulation and Underfloor Insulation.
Plus, get an additional £50 when you refer a friend!
Once you are a customer, your recommendation is most appreciated, and so for every new customer you send our way we will give you a £50 voucher! Learn more.