Welcome additional kitchen and bathroom installers
Black box homes are delighted to announce we have employed additional qualified kitchen and bathroom installers. The demand for new kitchens and bathrooms has grown rapidly within the park home market.  With our new installers on board at Black box homes, we can offer your new kitchen or bathroom even faster.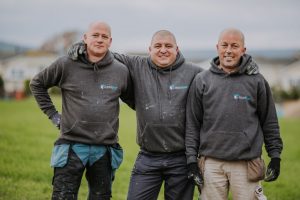 Black Box homes are delighted to offer a wide range of kitchens and bathrooms, so there is something for everyone.  The options of colours and styles are limitless.  We stock all leading brands and one of our biggest suppliers is Howden's.  Not only can your new kitchen be designed and installed by us, we can also help you choose from a large range of integrated and free-standing appliances. Many popular brands include Neff, Miele, Hotpoint and Bosch.
Installing kitchens within a park home requires complex thinking as park homes can be constructed differently from one another.  Kitchen cabinets can be very heavy so make sure that wall supports and stud work is sufficient for the cabinet weight and contents. In some cases specialist, black box homes fixings can be required.
Useful links:
About us – www.pphs.co.uk
Kitchen ideas – www.howdens.com/kitchen